Alief residents weather weird weather
The unusual winter storm caught most Texas residents off-guard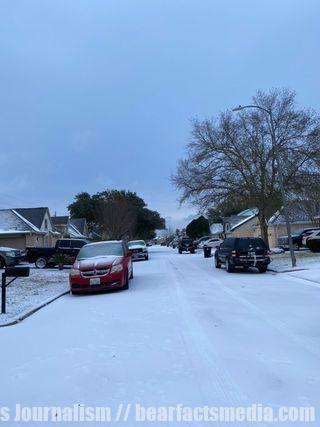 On February 15, a major winter storm in left many in the Alief community without power and water.
"This weather affected me and my family's power for a week, I couldn't shower or charge my phone during the whole thing. We had food and all but it was boring without talking to my friends online," sophomore Nathaniel Rodriguez said .
Some Alief residents had the food and resources to get through the hard time. Other residents were struggling without access. Icy and slippery roads made it difficult to get to stores. Many people didn't want to risk getting into wrecks and some couldn't get to food because of the amount of snow.
"Me and my family didn't have enough food or really anything, we went to my mom's friend's house to shower and eat since stores and fast food restaurants were closed," freshman Kimberly Agurrie said.
About 4.5 million houses suffered from the winter storm for several days. Many suffered without proper heating.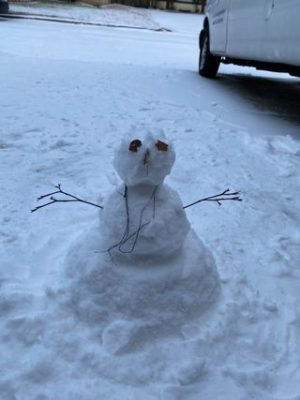 "Even without A/C or anything, things were still nice. I kept myself warm and clean with wipes and warm water we had. It wasn't as bad compared to other people," sophomore Ashton Gudiel said.
People still found a way to get their stuff situated by finding ways to use the bathroom and eating. After a few weeks, most residents had their electricity back and life began to return to the new normal.
Leave a Comment